Blood Pressure Checks
Maryland Heights Fire Protection District offers free blood pressure checks at both engine house 1 and 2. Please call the administrative office at 314-298-4400 for more information.
(Click on any of the photos to see a larger size and start the slideshow.)
ICE Your Phone In Case of Emergency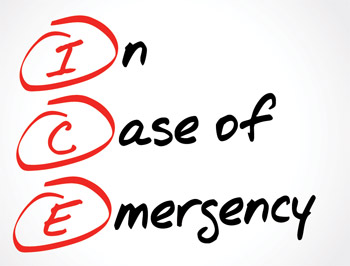 Have you put ICE in your mobile phone/device?
WHY? You may not carry a "in case of emergency, notify _____" card in your wallet or purse or car, but you probably carry a cell phone. What about your spouse? Your teenagers? Putting an ICE contact in a cell phone list with a name and telephone number enables Emergency Services (fire, police, EMTs, paramedics, ER personnel) to contact the right people in the event of an emergency.
HOW? Create an entry in your cell phone directory called ICE (In Case of Emergency) and list the name and number of the person you would like a paramedic or other emergency responder to call if you are unable to do so in an emergency situation. For multiple numbers, you can create ICE1 and ICE2 entries. It is helpful to first responders if you enter multiple entries to label them as ICE1 – Spouse and ICE2 – Dad, etc.
ICE is the brainchild of British paramedic Bob Bortchie, who recognized the need for emergency contact information for patients who cannot always speak for themselves. A national campaign was launched in the UK years ago but had limited impact until the first series of London terrorist attacks. Those explosions rendered many victims unconscious and unidentifiable, which sparked an e-mail campaign to spread the ICE idea around the world.
We encourage everyone to have at least one ICE contact in their cell phone. Parents – please do not let your children leave the house without it!