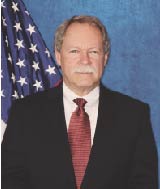 TOM CARTER
President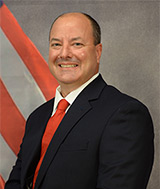 JIM BRAY
Treasurer
BOB NICHOLS
Secretary
Maryland Heights Fire Administration
The Administration Division is composed of the Office of the Board of Directors, Office of the Chief, and the Command Staff. This division is responsible for all business and administrative functions of the district including but not limited to human resources, budget/finance, and policy/procedure development.
District residents elect the three-member Board of Directors. The three directors then elect the officers of the board: the President, Secretary and Treasurer. Each of the three members is elected to serve a six-year term and the terms are staggered every two years. The directors are responsible for the overall management of the district and meet once a week at the district administrative offices.
The Chief of the District leads the Administration Division and reports directly to the Board of Directors. The Chief is responsible for human resources, budget, policy and procedure development and implementation, labor relations and the command staff.
Board Meeting Schedule
The Board of Directors meet weekly. The specific date, time and location are subject to change. Please contact the administrative offices during normal business hours for the most current information. Please note the first meeting of every month is a regular meeting where public comments, if any, will be heard. The remaining meetings are work sessions and no public comments will be heard during work sessions.  View agendas for upcoming Board meetings.