Construction and Use Permits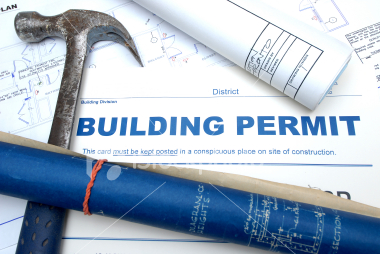 The Fire Marshal's Office is responsible for building code inspections, plan reviews, and fire prevention activities. This division is the point for all activities related to fire prevention – from building plan review to inspections to public fire education to working with builders and contractors on fire code issues.
Deputy Chief – Fire Marshal Greg Meyer reports to the Chief of the District. The Fire Marshal's office also has one full-time inspector.
Coordination of activities and communications with the City of Maryland Heights Building Department on all new construction and existing construction remodeling projects helps to insure that residents and builders receive the appropriate permits and inspections.
Permits
The Maryland Heights Fire District requires a Permit Application (PDF Download) be completed and approved for any construction project.
In an effort to keep everyone safe and limit personal contact, we are asking that all Building Plans and Permit Applications be submitted via email to planreview@mhfire.org.  The $150 Plan Review Fee is payable in advance.  Upon approval, there will be a $100 Base Permit Fee + $3/$1,000 of Construction Costs.
The Maryland Heights Fire Protection District is only accepting credit card payments, cashiers checks or company checks for payment of permit fees. No personal checks will be accepted.