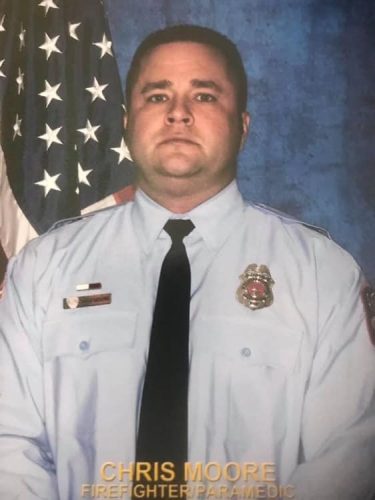 On Friday June 14th, 2019 Firefighter Paramedic Chris Moore was taken to his final resting place. He served the residents of Maryland Heights for 18 years. This is the first time the Maryland Heights Fire Protection District and the City of Maryland Heights has lost a first responder.
The procession started at Grace Church and went through Maryland Heights. Chris was honored by numerous fire trucks from all over the country, ambulances and police cars in the procession. The fire truck Chris was on took him through the engine bay at the firehouse #1 on Schuetz Road for a final farewell.
Thank you to all the residents and first responders who came out along the route to show their love and support.